Home
Pathways from Homelessness | Everyone In – Again?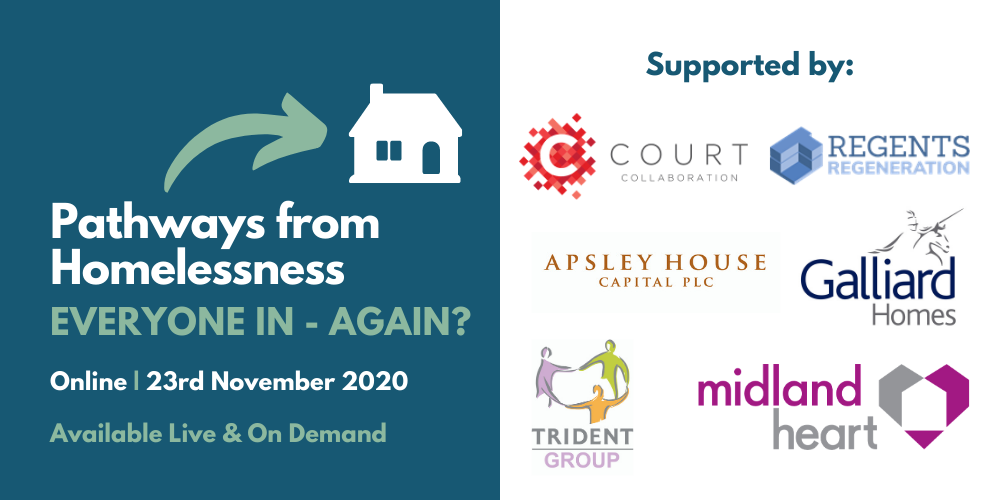 23nov11:00 am2:00 pmPathways from Homelessness | Everyone In - Again?
Event Details


Every council has been asked to review its provision for homelessness and additional funding has been made available from central government.
This online programme will share lessons and perspectives from the past 9 months and explore proposals going forward.
What have we learned from the experience of March – October 2020 and how can we apply them in the coming weeks?
This programme will be released live and on demand from Monday 23rd November.
The purpose of this programme and the videos created from the event:
A programme on the homelessness work taking place in response to the pandemic and Everyone In.
Highlighting particular programmes and projects that can be shared nationally. Showing the innovation and commitment being made around the country.
Bringing together stakeholders and partner organisations to share research, experience and best practice.
Producing an on demand boxset of video presentations for training, briefing and policy development on homelessness to stimulate discussion and change.
The video output will be streamed and added to the Pathway Charity catalogue and City View online catalogue, YouTube channel and shared with partners in the coalitions on homelessness across the UK and internationally.
For all enquiries regarding this event and booking your place please email Paul Rushworth at paul@narrowcastmedia.co.uk or call 020 7324 4330.
PROGRAMME
Monday 23rd November 2020
11:00: Live Stream Starts
Presenter: Neil Stewart, Editorial Director, City View
Why Everyone In is essential
Professor Andrew Hayward, Director, UCL Institute of Epidemiology and Health Care
The foundation argument for Everyone In, Pathways Symposium 2020

A way forward
Dr Francesca Albanese, Head of Research and Evaluation, Crisis
Health integration – tackling complex needs
Dr Chris Sargeant, GP Lead Pathway Homeless Team, Brighton and Sussex University Hospital
Break
Meeting the challenge in lockdown
Taz Khan,  Head of Support Services, As-Suffa Institute
Interview Studio – Panel Discussion
Neil Stewart, Editorial Director, City View
Alex Bax, Chief Executive, Pathway
Cllr Sharon Thompson, Birmingham City Council
And guests
14:00: Live stream ends
NEXT STEPS
Get in the mood by watching Dr Al Story, Clinical Lead and Manager, Find&Treat discuss the implications of Coronavirus for homeless populations.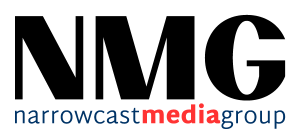 Narrowcast Media Group filmed studio sessions provide a new way to engage with audiences. We create online programmes to launch new ideas and campaigns into policy debate, the media and key audiences – the use of online video and new channels allowing dissemination of detailed ideas around the UK.
Time

(Monday) 11:00 am - 2:00 pm