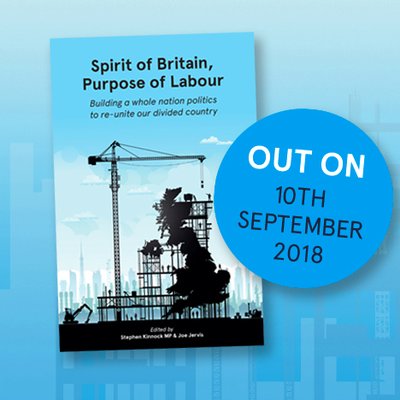 Watch the official launch of new book Spirit of Britain, Purpose of Labour.
Join Stephen Kinnock MP, Joe Jervis, and influential figures from across the Labour movement, and hear them discuss their views on how they believe only a whole nation Labour Party can re-unite our deeply divided country. Speakers include:
MPs Anna Turley, Emma Reynolds, and Justin Madders.
Rt Hon John Denham, Trevor Phillips OBE, and Will Straw CBE.
Sunder Katwala, Jill Rutter and John Mills.
Chair: Will Hutton
This programme was streamed by Narrowcast Media Group filmed on location in Westminster.
About the book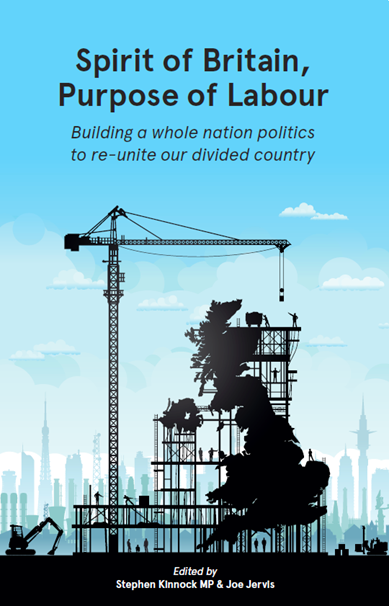 Our country is more polarised than at any time since the Second World War – by age, education, place and wealth – but above all by values.
On one side of the Great Values Divide we have the Cosmopolitans – typically university educated, urban, highly mobile and confident in the modern, globalised world. On the other the Communitarians – often non-graduates who value familiarity, security and community, and have experienced the profound changes of the last 40 years as loss.
The EU referendum deepened these divides; the 2017 General Election entrenched them.
Communitarians need Labour more than ever, but they increasingly see a party of Cosmopolitan ideals – driven first by the laissez-faire globalism of the Liberal Centre, and now by the conspiracy theories of the Hard Left.
To re-connect with its Communitarian roots Labour must build a whole nation politics that marries radical economic reform and devolution with a commitment to fairness, community cohesion and progressive patriotism.
Featuring contributions from respected MPs and leading Labour thinkers, Spirit of Britain, Purpose of Labour shows how only a whole nation Labour Party can re-unite our deeply divided country, and sets out 'a plan for the common good' based around the four aspects of life that really matter to people; Work, Family, Community, and Country.
Published by Labour Future.