Welcome to the live stream page of Management Lessons from COVID-19 – the Institute for Continuous Improvement in Public Services Annual Conference & Awards 2020.
Continuous Improvement innovation is exploding in the face of COVID-19. Managers have had to adapt every aspect of their organisation in response to the pandemic.
In this programme we aim to understand the skills and leadership approaches that win success and preserve gains. Hear from leading speakers and case studies and learn how to make your improvements sustainable and successful. Discover how to make change under pressure and preserve improvements.
This event will stream live below from 09:15 to 16:15 on Thursday 9th July.
We recommend using Google Chrome as your browser (PC) or Safari (Mac).
Live Stream
To view the chat function, please log in to chat as a guest. This will enable you to ask questions and discuss the issues raised with other viewers.
Pre-recorded Seminars
As well as the live stream above we also have three pre-recorded seminars which will premiere on YouTube throughout the afternoon session. You are free to switch between the live stream and the pre-recorded seminars as you wish, and of course all of today's presentations will be available to view on demand.
> WATCH LIVE HERE AT 13:15
Seminar 2: Changing the public management paradigm: sustaining change through organisational learning
Chris Buckell, Business Improvement Facilitator, Babcock International
> WATCH LIVE HERE AT 14:15
Seminar 4: Challenge and transparency in long-term change
Fran Barrand, Lead Continuous Improvement Specialist, Network Rail – Manchester Office
> WATCH LIVE HERE AT 15:15
Seminar 6: It's not what you do, but why you do it
Damian Greenfield, Consultation & Engagement Manager, Regional Investment Programme (South West and South East), Highways England
Our Live Stream Schedule

ICiPS Awards Shortlist 2020
We would like to thank the ICiPS 2020 award sponsors, Catalyst Consulting Ltd.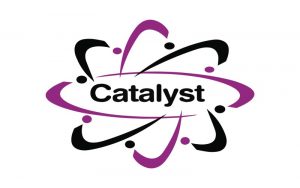 Congratulations to all of the shortlisted organisations for our 2020 Awards:
OUTSTANDING TEAM AWARD SHORTLIST
Sellafield
Network Rail
Shared Services Connected Ltd (SSCL)
LIGHT BULB AWARD SHORTLIST
Shropshire County Council
Orbis Partnership
COLLABORATION AWARD SHORTLIST
Serco
Paraffin, The Hive and Portsmouth City Council
Home Office
Thank you for participating in this event, we hope you enjoy today's live stream.