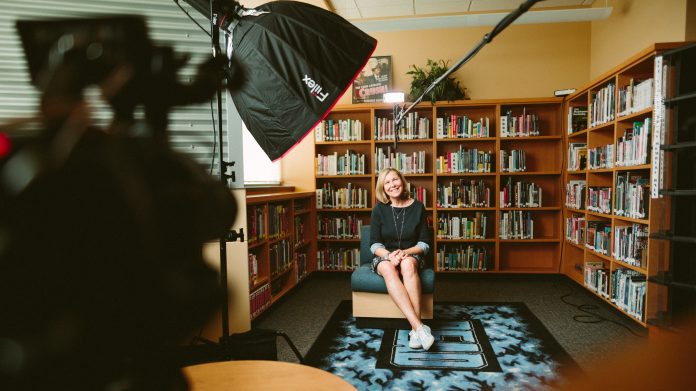 Narrowcasting is taking off after several false starts in the internet age.
Narrowcasting is filming, streaming and making available on demand content for small, professional or management audiences. The kind of marketing, business development, and policy making professionals that organisations are desperate to reach with their own niche, rich content.
If you want to sell $10 t-shirts to millions of kids then YouTube might be the channel for you, but if you want to reach thousand of people who spend millions in a specific sector then narrowcasting is the emerging technique in the video dominated world emerging online.
Excitement about narrowcasting began as soon as the potential of the internet to download or stream video became clear at the turn of the century. The problem of expensive conferences, with first class content leaving no legacy to share with members, customers or staff was staring communications professionals in the face.
Communications professionals, conference and exhibition companies rushed in along with ambitious PR companies. Millions of DVDs were sent out. Ex TV executives set up video production businesses. Advertising companies insisted that the 2 minute video was the limit of attention of even the highest business executive or manager. Video conferencing for meetings and small training did take off, but the kit required was often expensive and inflexible, set up in small adapted rooms.
Bespoke television for all purposes seemed possible. The enthusiasm surged until communications and marketing managements began to notice that they could barely find anyone who ever watched the discs. More difficult the TV model of filming was extremely expensive and TV executives were used to having a captive audience at the end of 4 channels ready to consume their content.
Too few had experience of how to find, connect and engage with niche audiences.
To complicate things the promise of 3G and 4G broadband that could stream video kept being put back and back by government and companies making launching into video for business and management extremely risky. Most communications and marketing managers decided to back off while PR agencies tried to see if their form of the advertising model could be transferred to the internet via new players in Facebook, google and newspapers migrating online.
Some, especially in charities and think tanks thought it could be done with a camera on a selfie stick. And some can, but great content and unique presentations were too often lost for ever to poor quality, unprofessional recordings.
A juddering halt and bruised budgets and reputations made many reluctant to rush back in. But a new breed of integrated small studios and agencies are emerging.
It was the FT which noticed in a side column that one branch of publishing did seem to be finding ways to monetise the new video boom, and that was specialist conference companies. Not because they made videos with great production values, but because they had the targeted data, editorial discipline and content creation to work in niche audiences.
Effective narrowcasting of specialist professional and management content is taking off facilitated by the coming together of several disciplines by smart organisations joining the systems and experience of publishing.
The technical discipline from the arrival of 3G, 4G and wifi broadband is finally making streamed and downloaded video accessible at convenient times and places.
The financial discipline of affordable filming and quality sound plus the ability to synchronise live presentations.
The marketing discipline with data on niche audiences available for effective distribution to buyers, influences and decision makers.
Editorial discipline of narrowcast editors to produce targeted content for business, professional and management audiences.
Accessible devices like smart phones and tablets mean content can be watched anywhere anytime.
Advances in analytics reporting have removed the guess work of ROI, offering deep-dive audience metrics establishing engagement and conversion.
Narrowcast Media Group specialise in the capture and distribution of high value presentations to narrowly defined professional audiences.
Get in touch to discover how the Narrowcast Media Group can help you create high value content that that engages professional niche audiences quickly and effectively.